Locate, track and manage your assets and equipment.
At Acumentive, our aim is to deliver smart, innovative real-time asset locating and management solutions for our customers, using the best auto-ID (RFID, Barcode, RTLS, Bluetooth) technologies and SenseAnyWare software.

Why track and manage assets?
No matter the size of your organisation, knowing where your assets are is important, both from an operational point of view, and also for your bottom-line. It is especially challenging for companies where items move around – between sites or buildings, in and out of storage/warehousing, delivery and return loops, or on-board vehicles and assigned to a specific resource.
Whether it's assets, equipment, containers or inventory, our expertise is finding the best technical solution to help 'find your stuff'.
It may be as simple as deciding to move from multiple spreadsheets (of varying degrees to accuracy) to implementing a single source of truth asset register that allows for location, status and multiple attributes of an item. Or you may want to continually track expensive tools and equipment as they travel on a daily basis.
Our applications deliver in-year savings for our customers, as well as efficiencies generated from improved asset visibility, increased productivity and utilisation, reduced capital expenditure for 'lost' items and greater supply chain governance.
Our GS1 Certified solutions are more flexible, can be delivered faster, with lower infrastructure requirements and total cost of ownership than other existing auto-ID offerings.
Our approach combines the best of auto-ID technologies with award-winning software to create seamless real-time asset locating, visibility and management.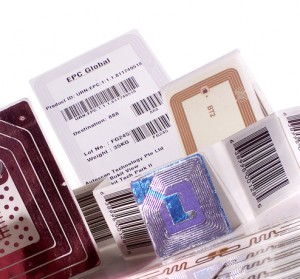 Our knowledge of auto-ID technology and being able to integrate and manage data is what sets us apart. We are unique in our ability to deploy systems to collect and collate real-time data from multiple streams and technologies into the one platform and deliver hybrid applications.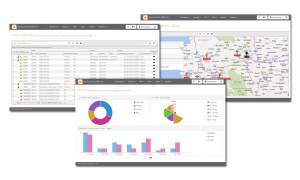 Whether you're looking for an end-to-end asset management system, or want your existing infrastructure to be enabled for real-time asset locating and tracking, our award-winning SenseAnyWare software suite provides the answer.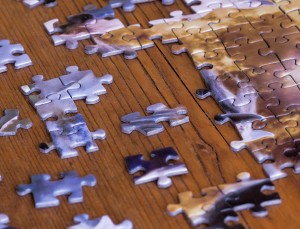 No two organisations are the same, just like no two asset locating and management requirements are the same. Similarly, there's a lot of tech-speak in these kind of applications, and sometimes you want to someone to just cut through the clutter.
Some of the largest organisations in the UK trust us to deliver their asset locating and management solutions.
Our customers come from both the commercial and public sectors, including healthcare, utilities, chemicals, manufacturing,  supply chain, logistics and telecommunications.
To date, our products and services have been used daily at over 200 sites, tracking over 800,000 assets and managing £100m of inventory.
To see some of our implementations, head to our Case Studies page